Welcome! Choose below from two different ways in which you can look at the video data from the BSL Corpus.
Click here to watch videos of deaf people around the UK telling stories or showing their signs for different things. Recommended for the casual visitor.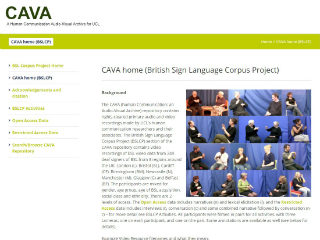 Click here to go to the CAVA website where you will be able to see ALL of the video data and download it. Access to conversation or interview data requires registration first. Recommended for research or teaching purposes.